Animal handlers at a Gaza zoo are ripping their lion cubs' claws out so that they can play with children - but are leaving their teeth intact.
The procedure has left one lioness distressed as she is left pawing at a tree and hugged by a 12-year-old, according to the Sun.
The 14-month-old lioness, called Falestine, lives at the zoo in Rafah, a Palestinian city in the southern Gaza Strip. She had to endure having her claws being surgically removed.
The operation was carried out by the zoo vet, despite them not having the correct facilities to carry out such a procedure.
Owner Mohammed Jumaa, 53, explaining: "I'm trying to reduce the aggression of the lioness so it can be friendly with visitors."
The procedure of removing Falenstine's claws took place in the zoo by the vet. Credit: Shutterstock
Guests were kept at a distance as Falestine roamed around her enclosure for the first time since the procedure, which took place two weeks ago.
She attempted to scratch at a tree but was obviously unable to do so with her claw-less paws.
A 12-year-old little boy played with her and said he wasn't scared of the lioness. The Sun reported that he said: "I am happy because I played with the lion and it did not bite me or tear my clothes.
"My friends saw the pictures I posted on Facebook and WhatsApp."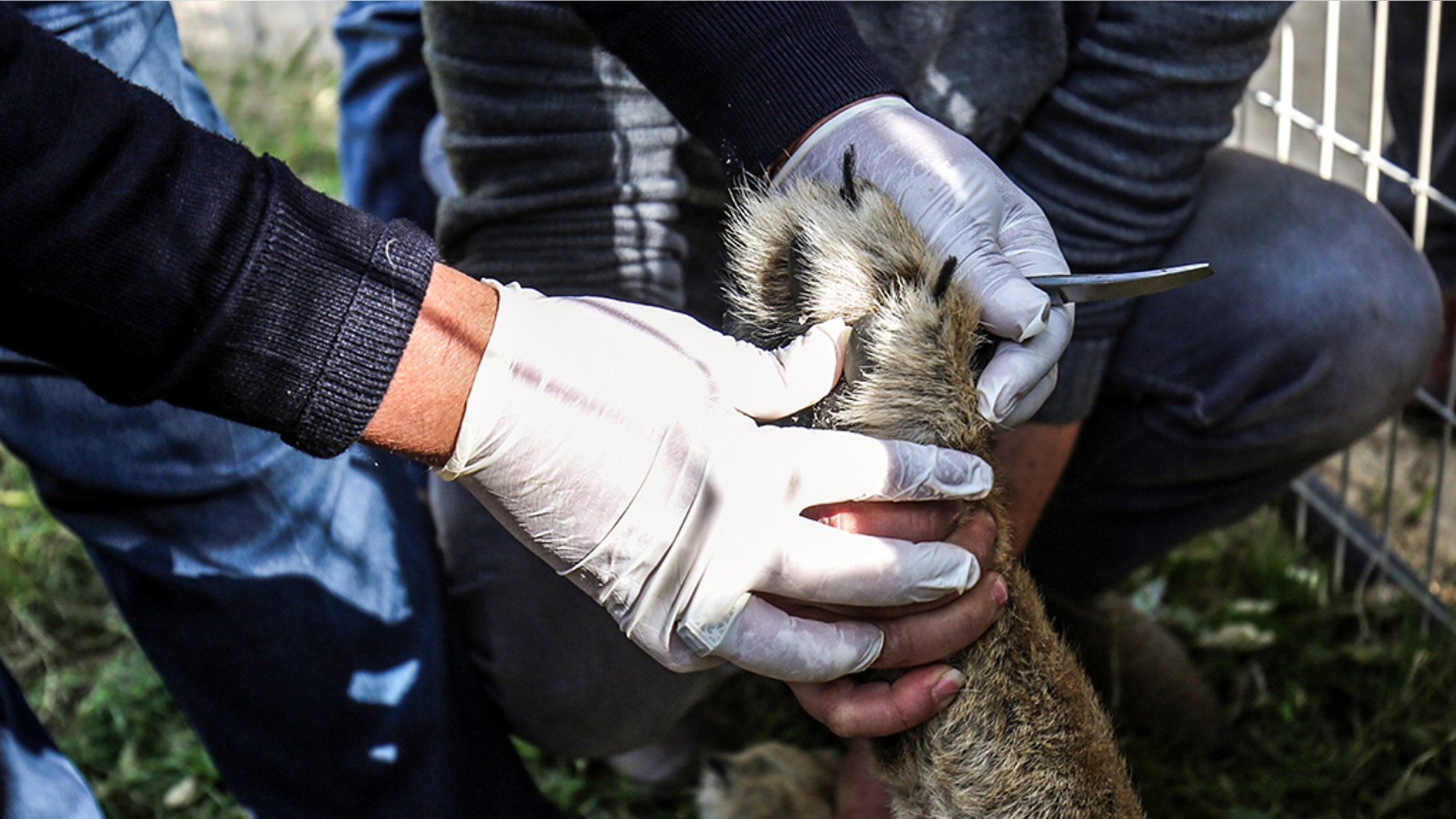 The lioness can be seen lying on the floor with bandages around her front paws. Credit: Shutterstock
The vet, Fayez al-Haddad, who carried out the op on Falestine said: "The claws were cut so that they would not grow fast and visitors and children could play with her.
"We want to bring smiles and happiness to children, while increasing the number of visitors to the park, which suffers from high expenses.
"(The lioness) does not lose its innate nature."
And people are not happy about the process, dubbing it animal abuse. One person said: "That's actually fucked, kids can look they don't need to touch every damn animal."
We are completely against zoos of all kind and against taking animals out of their natural habitat for the pleasure and entertainment of people, let alone removing their claws intentionally to let kids and other people get close and pet the lions, ..

— StraysofGaza (@straysof) February 6, 2019
Another added: "Do the same with the zookeepers finger nails, whilst conscious".
And a third commented: "Fucking disgusted this is animal cruelty.Am not happy."
Someone else posted: "Thought zoos were supposed to look after animals not torture them".
Featured Image Credit: Shutterstock