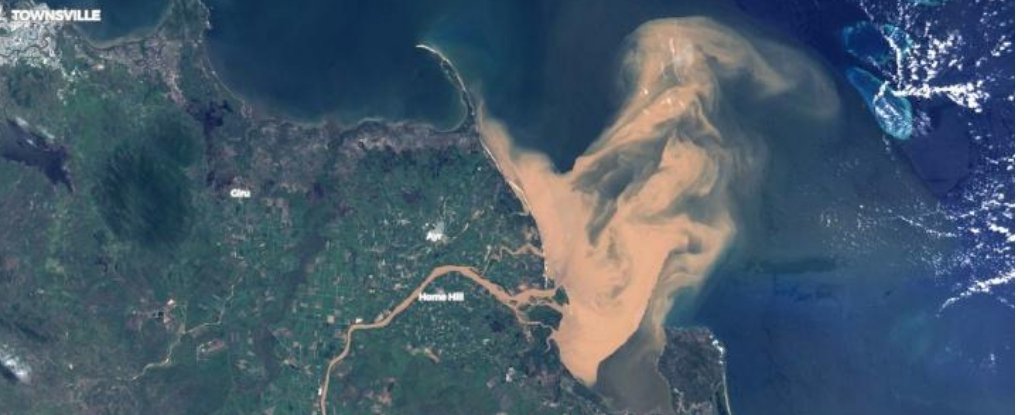 The Great Barrier Reef just can't catch a break. Year after year, this global treasure has been battered by cyclones and beaten by bleaching events. Now, with little time to recover, a part of the reef is being kicked while its down.
An exceptional year of rainfall in Queensland, Australia has caused a huge flood of polluted runoff to rush out to sea, straight towards the reef.
Satellite images show the muddy waters stretching from the swollen rivers of the Whitsundays to Cape Tribulation.
Right now, it's not clear if or how the runoff has impacted the reef, but there's not a lot more we can afford to lose.
Back in 2016, 93 percent of the reef was reported to be bleached due to unseasonably warm weather, with 50 percent listed as dead or dying, and some think it can no longer be saved.